Two galleries in Berlin with artists from Bolivia, Argentina, Denmark and Cameroon have become a must on the guest list at all major art fairs in just a few years. It is, in short, the story of Javier Peres. In the early 2000s, he grew tired of the legal world and realised the dream of his own gallery: Peres Projects, with artists whose work shakes and grabs. Together with the real estate agent Benoît Wolfrom, he recently opened the Functional Art Gallery. Now they are curating an exhibition with sixteen artists for Stockholm gallery CFHILL, the largest one to date: Are You Familiar With Our Concept? Here, Barnebys talks to Michael Elmenbeck, co-founder of CFHILL, and Javier Peres and Benoît Wolfrom, founders of the Peres Projects and Functional Art Gallery in Berlin, about this collaboration.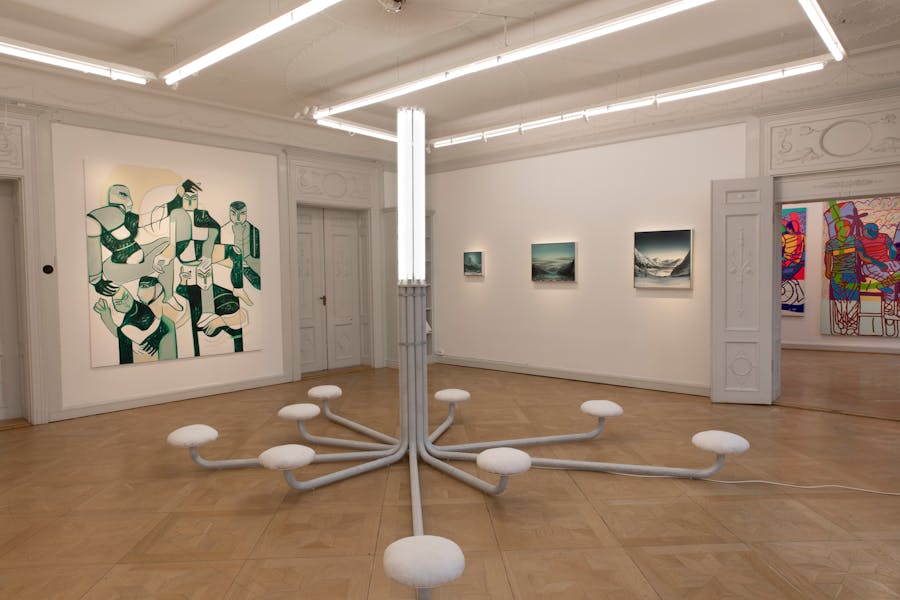 Barnebys: Why did you want to do the exhibition with Peres Projects and the Functional Art Gallery – a gallery exhibition that presents two other galleries? 
Michael Elmenbeck: One of the aims of CFHILL has been from the outset to act as a lookout tower for Stockholm's art lovers and collectors. There are a lot of cutting edge artists in Sweden and presenting some of them in combination with exhibitions that look out to international hotspots is generous and very fun. For the past two years we have shown artists from LA, Shanghai, New York and Tel Aviv. In this case, it is not a specific German art scene but more a contemporary art phenomenon. Javier and Benoît have a unique sense of what is going on and what makes it vibrate. 
Javier Peres and Benoît Wolfrom live and work together. Together, they opened the 2018 Functional Art Gallery, in response to a need for a gallery for design in an expanded field. The exhibition at CFHILL presents four designers and eleven artists.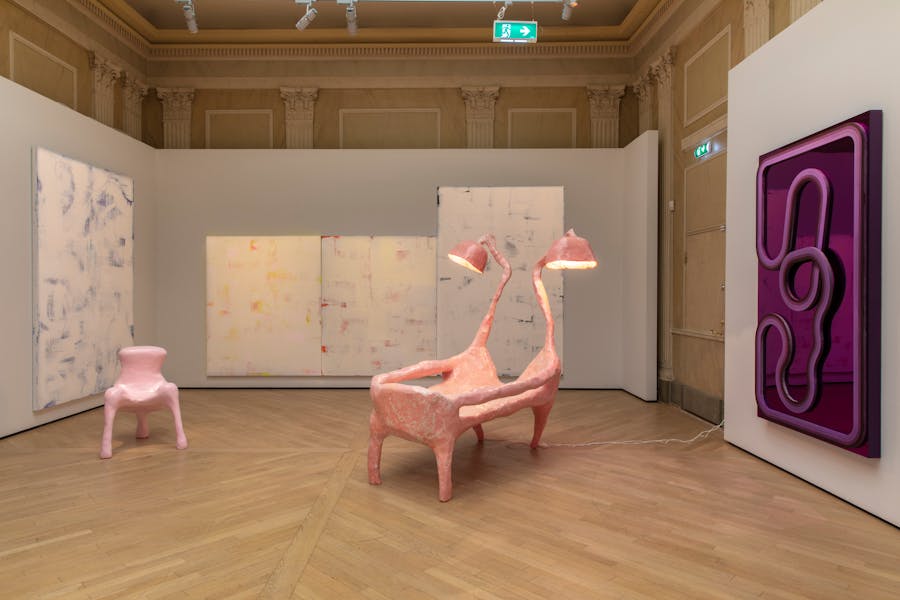 Why does Peres Projects and Functional Art Gallery want to show up in Stockholm?
Javier Peres & Benoît Wolfrom: We have had the idea for a long time and have known Michael well since we met at various fairs and biennials. Now it's finally happened and we are really looking forward to showing our best art to the Stockholm audience. The palace environment will be a perfect environment for art and, not least, some of the rather wild design objects, for example Anna Aagaard Jensen's Basic Instinct chair, which only women are allowed to sit on.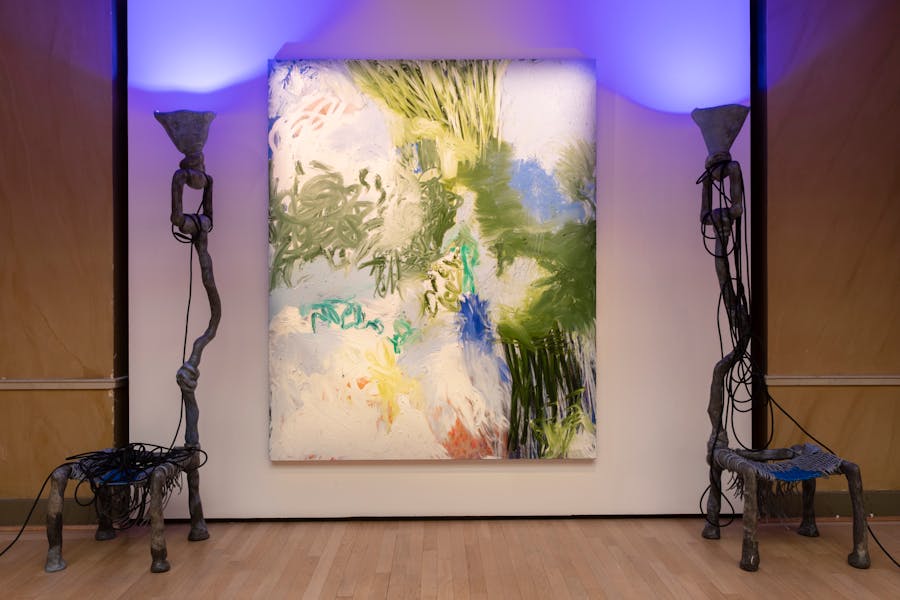 What would you highlight from CFHILL in the exhibition?
Michael Elmenbeck: Of course, I am extremely pleased to see the super phenomenon Donna Huanca, from Bolivia, who has created a sensation at the Marciano Art Foundation, LA and Copenhagen Contemporary, among others. Her billowing expressive blue cloths are part of a stunningly beautiful and suggestive performance, where the artist also used the models' skin as a canvas. It is about raising an increased awareness, breathing with nature and the original. Huanca is interested in indigenous art, especially from her own homeland. I myself get a similar sense of nature as the movie Avatar. Another favourite is Richard Kennedy's white transparent cloths with hidden messages. He has a fascinating career as an opera and performance artist.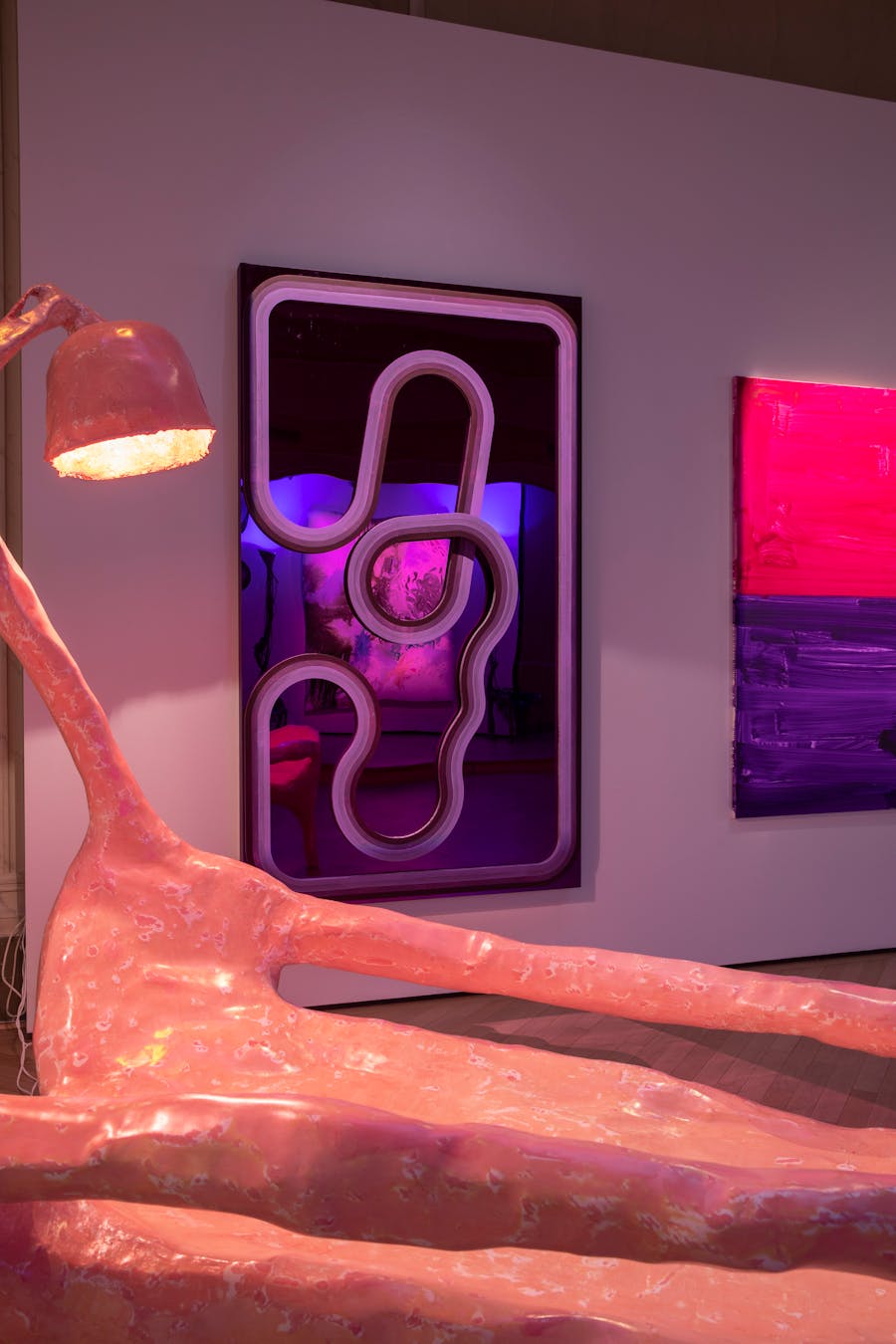 Do the designers you present have something in common? 
Javier Peres & Benoît Wolfrom: We opened Functional Art because we discovered that people were bold and open-minded when it came to art, but we were a little disappointed with how conventionally they decorate their homes. We wanted to change that, and the designers we work with are often quite young and have a completely different, significantly more contemporary approach. The body has been given a different status since life is increasingly going on in cyberspace. This is something that is really noticed in, for example, OrtaMiklos, whose lamps are similar to living beings or Théophile Blandet's space-like chair, made of residual waste from Plexi.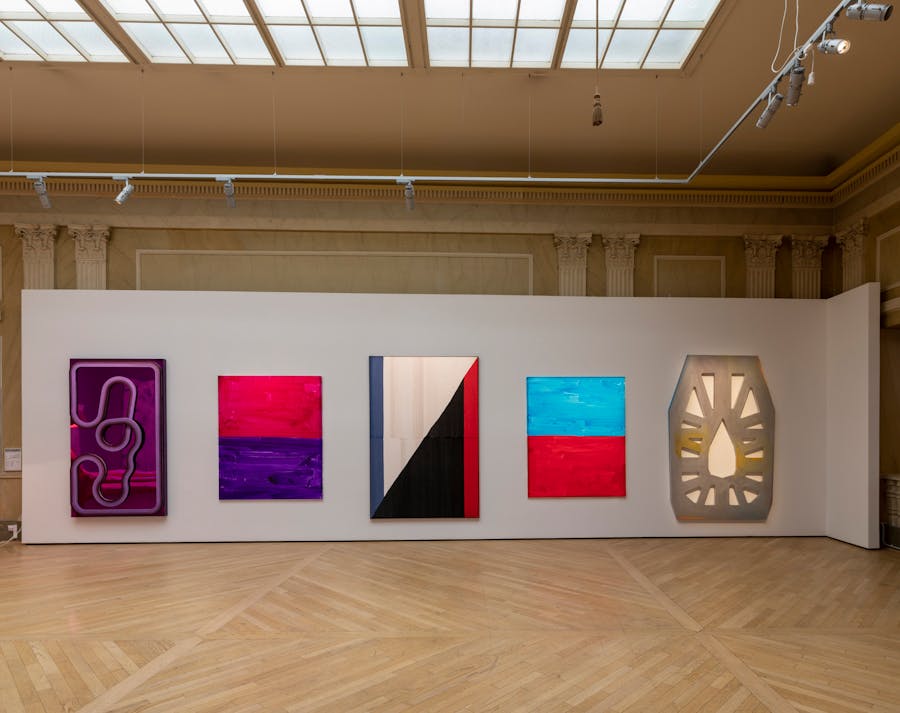 What makes this art attractive to collectors? 
Michael Elmenbeck: This exhibition is reminiscent of a mini biennial where we have curated and strategically selected these sixteen artists because they have a unique palette and are highly sought after by both institutions and experienced collectors. Several of the artists have long waiting lists and have many exhibitions on the schedule. This will be their Swedish debut. We are really proud of that. 
The exhibition runs from 17 January to 8 February 2020. 
Article sponsored by CFHILL