Of course it's no competition, but when the Chinese art market's turnover surpassed Britain's last year, it was certainly a remarkable event. Melanie Lum, Chinese-American curator and art adviser, took part in this journey of taking Chinese contemporary art to its formidable boom over ten years.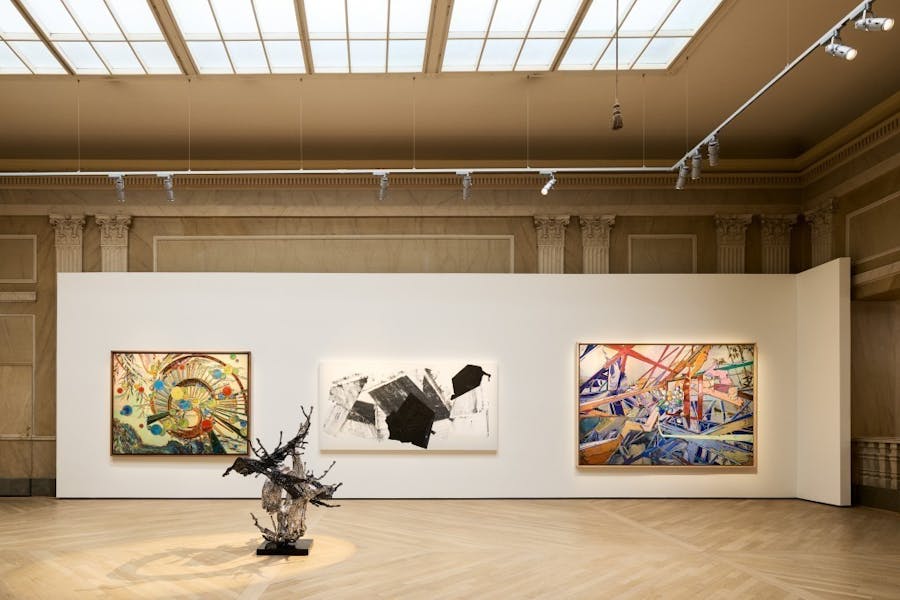 Analysts point to the growing number of billionaires in China and their interest in art and heritage. But that's only the half of it. Zooming in over the past years of art in Shanghai and Beijing, an impressive and flourishing art scene with a new generation of artists starts to reveal itself.
In Mountains & Streams, the great admiration of the Western Post War and Contemporary era has been replaced by thousand-year-old aesthetic traditions. Michael Elmenbeck, CFHILL curator, has actively been looking for the art world's various hot spots, and he's picked some of the pieces for this Stockholm show.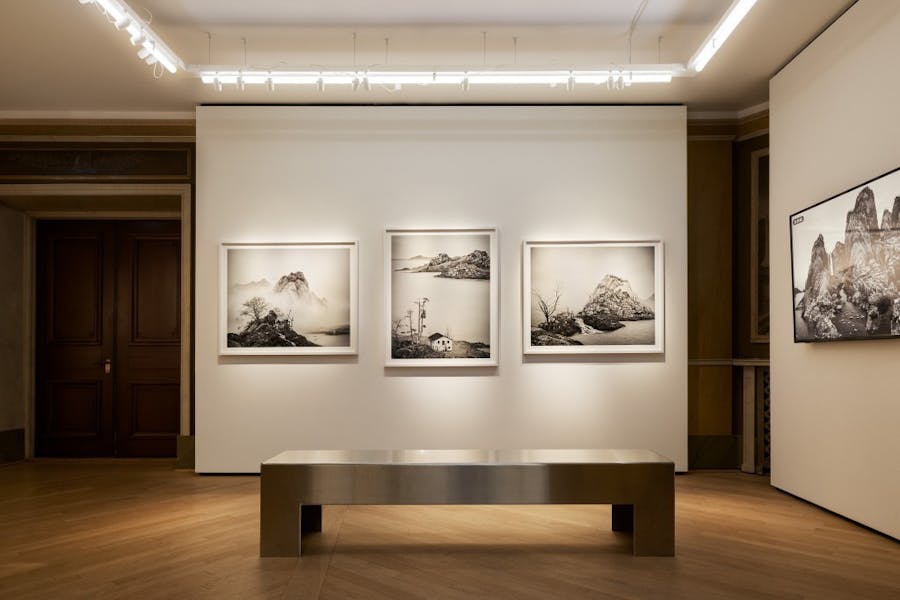 Elmenbeck states:
I think you have to understand that crucial things have been happening in China's art world. Such can only happen if artists are truly offered a favourable environment and an understanding of the outside world about what creation means. Only under such circumstances can really fine art be born. Now, we see how brilliant artistry comes and takes place next to its western star colleagues. It is not about competition but about a positive expansion of the concept of art. The world is getting bigger!
Together with Shi Zheng, Elmenbeck, went on the hunt for the most interesting pieces and artists out there – in the same manner in which he travelled around LA in research of CFHILL's earlier LA Dreams exhibition. Melanie Lum aided with her use of contacts: she has not only followed artists on both sides of the Pacific coast, but also their collectors and advocates.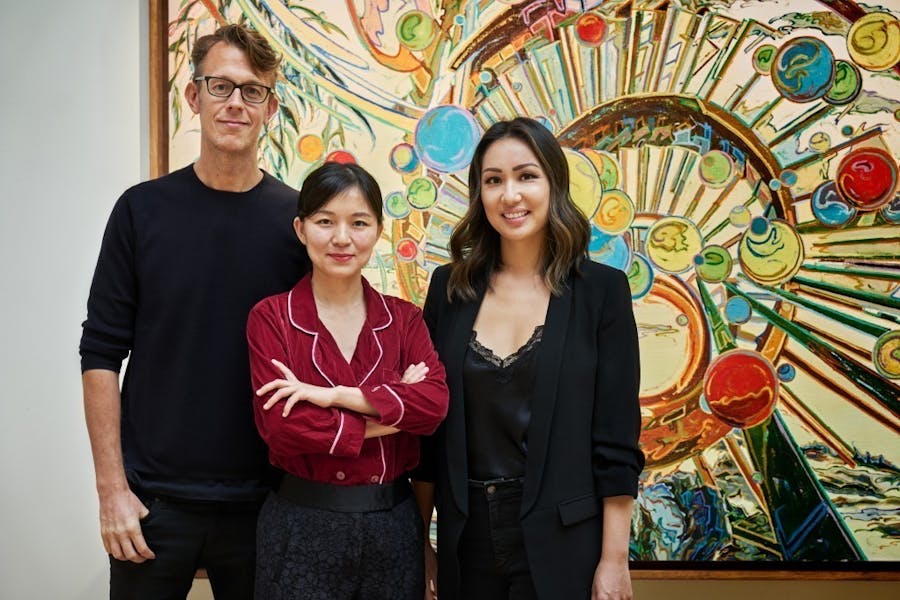 In amongst this excitement, Barnebys got the chance to sit down with Melanie Lim:
Barnebys: How would you describe the interest of the best Chinese contemporary artist from Chinese collectors compared to Western collectors?
Melanie Lim: We think that Chinese contemporary art is still quite new to Western collectors but we have seen that there is more and more interest from the West every year. Each year we see greater numbers of Western collectors, curators and galleries visiting the studios of Chinese artists. CFHILL's Michael Elmenbeck visited Beijing last year and Shi Zheng took him on many studio visits. He was blown away by the energy and talent of these artists and that is when we started to discuss this exhibition.
When studying and reading about contemporary art, occasionally you bump into terms such as Post Passport Generation (generation of emerging Chinese artists born in the 1980s and 1990s). What is it about?
'Post Passport Generation' is a term that was coined by Barbara Pollock very recently. I believe it refers to the younger generation of Chinese artists that were born in the 1980s and 1990s that are making artwork that is speaking about global issues.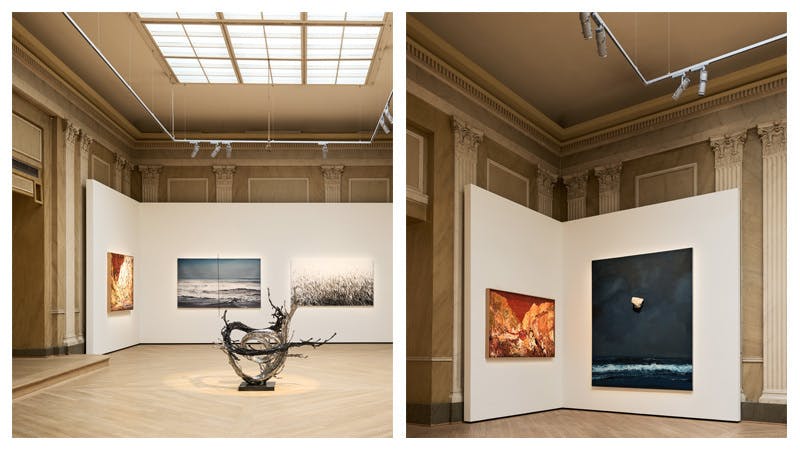 In what way is the old-fashioned term Mountains & Streams relevant in modern China?
The term 山水 (Mountains and Streams aka Shanshui) is still very relevant in modern China and the world and there have been several major museum exhibitions of Chinese contemporary art that is influenced by Shanshui, such as the 2011 'Shanshui - Poetry without Sound' at the Kunstmuseum Lucerne, the 2016 'Shanshui Within' at MoCA Shanghai and the current 'Streams and Mountains without End: Landscape Traditions of China', at The Met (2 August, 2017–6 January, 2019) which Yang Yongliang, an artist in this exhibition, is a part of. The traditional aesthetic notions of 山水 are not only seen in Chinese contemporary art but also in modern Chinese architecture and design.
You were one of those who predicted the Chinese art boom. What signs did you look for and what do you think or know will happen next with artists such as those in the upcoming show?
I was very lucky to have a thoughtful art history professor at Wellesley College, Heping Liu. He told me that I should move to China after graduating to witness the development of Chinese contemporary art, so I moved to Shanghai in 2007 and began working at MoCA Shanghai, the first private museum in China. Since then there has been an explosion of the art market and infrastructure in China. The artists in this exhibition were chosen by myself and co-curator Shi Zheng based on the theme of 山水 (Mountains and Streams). They are some of our favourite Chinese artists and very sought after. It is a great pleasure to share their artworks with Stockholm!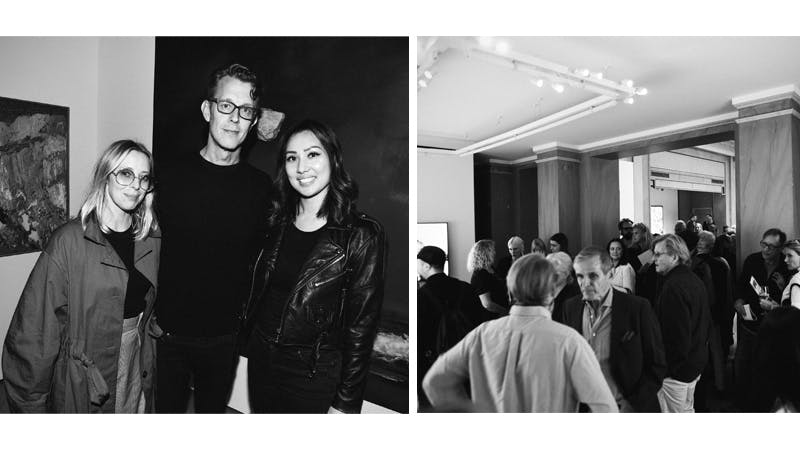 How did you decide on these seven artists? Have they exhibited abroad before or are they already represented in collections outside of China?
The seven artists have been chosen by my co-curator Shi Zheng and me based on the theme of 山水 (Mountains and Streams). We put together a dream list of artists and, luckily, they all agreed to participate in the exhibition and gave us really important artworks. Several of the artists have exhibited widely abroad. For example, Yang Yongliang, his photography and videos are in the permanent collections of over 20 public institutions including The Met (New York), Brooklyn Museum (New York), M+ Museum (Hong Kong), The British Museum (London), Musee de L'homme (Paris), and the National Gallery of Victoria (Melbourne). Next year in 2019 he will participate in a group exhibition at The British Museum (London) and have a solo exhibition at the Utah Museum of Fine Arts (Utah, USA).
You two have been travelling a lot with shows. What's next?
We hope that this exhibition is a huge success in Stockholm and we are invited to curate another Chinese contemporary art exhibition next year at CFHILL!
Photos by Magnus Mårding and Frank Nordenberg.