Baltimore-based Auctioneer Alex Cooper will host a two-day Gallery Auction on Thursday, December 12th and Saturday, December 14th , featuring an expansive collection of modern and contemporary art, fine jewelry, sterling silver, currency, fine rugs, period, mid-century modern, quality reproduction and period furniture, and decorative arts.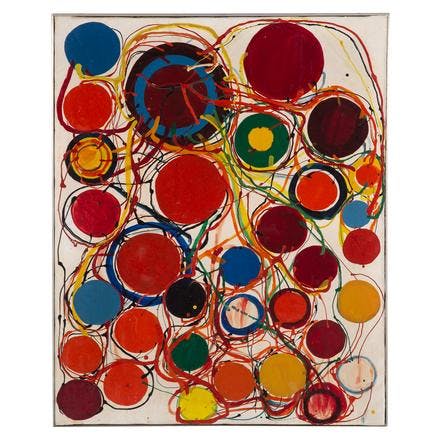 The auction is headlined by a stunning work by female Japanese abstract artist, Atsuko Tanaka, Untitled, 1963, which is offered with an estimate of $40,000-60,000. A member of the highly acclaimed Gutai Art Association, Tanaka was best known for her Neo-Dada Electric Dress (1956), a dress constructed of hundreds of light-bulbs painted in primary colors. From the late 1950s onwards, Tanaka painted a series of works made by placing the canvas on the floor and working around it in the style of Jackson Pollack. She repeatedly painted colorful circles and amorphous forms joined by sinuous lines reminiscent of Electric Dress. Untitled Abstract, 1963, is a perfect example of this stage of the artist's career. In addition, the piece has had one owner, an art patron in Baltimore, and was previously exhibited in the Minami Gallery in Tokyo.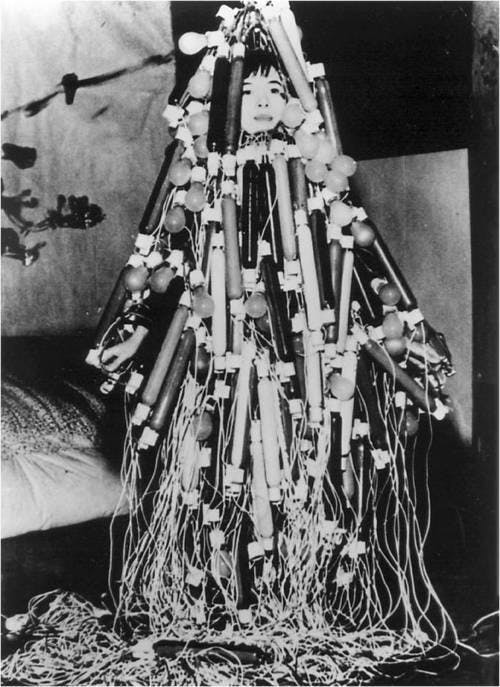 Following her death in 2005 at the age of 74, Tanaka has received more well deserved  acclaim, but she remains relatively unknown in the United States. Her work can be found in a number of important collections including the Museum of Modern Art in New York City and she had several exhibits in both Japan and abroad including the Kyoto National Museum of Modern Art, and New York galleries, Paula Cooper and Grey Art Gallery. In line with current collecting and acquisition trends, Alex Cooper looks forward to continuing to showcase the work of noteworthy female artists.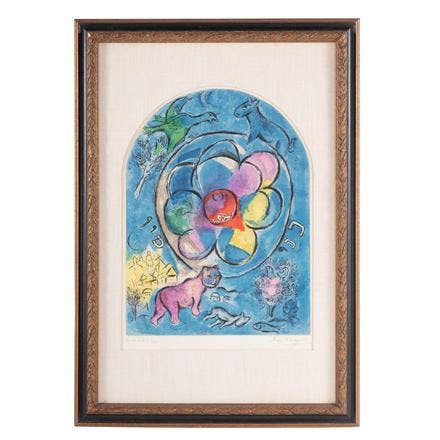 In addition to this exciting artwork, Alex Cooper's December 14 sale will feature nearly 450 paintings, furniture, decorative arts and rugs, with fine art by Henri Toulouse-Lautrec, Marc Chagall and Robert Indiana.
This article is sponsored by Alex Cooper