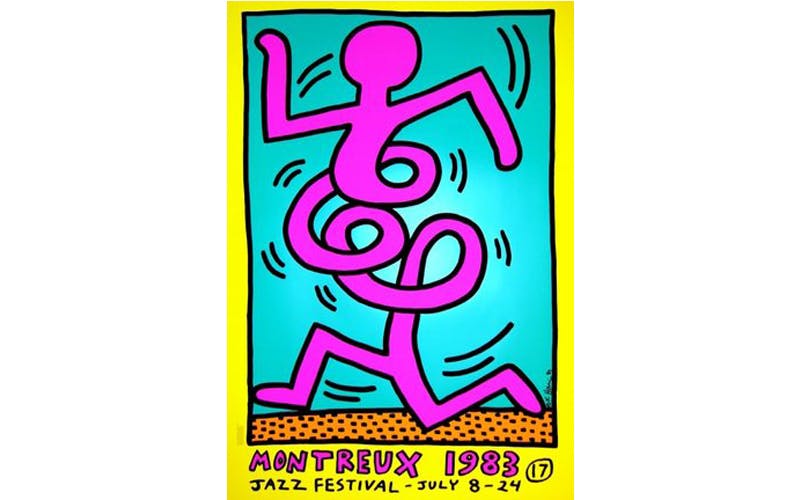 Alyes Auctions is a Hong Kong-based auction house which offers a huge range of collectible artworks, specializing in particular in post-war and contemporary art.
Their upcoming sale, to be held on 29 September, fits in with this theme: the works traverse the mid-20th century right up to present day and range hugely in terms of style, theme, and medium. These include prints and graphics, sculpture, drawings, posters and more.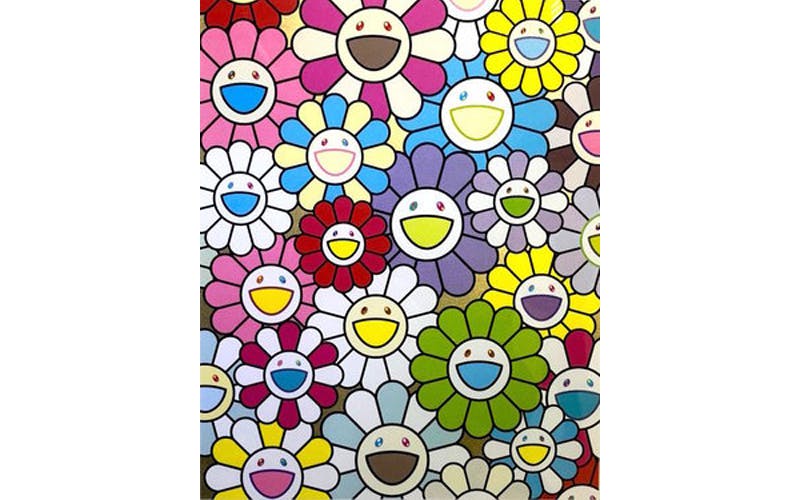 As a Hong Kong auction house, the sale features a number of prominent Asian artists renowned on the world stage, including the likes of Takashi Murakami, Yoshitomo Nara, So Youn Lee and Yayoi Kusama, as well as Be@rbrick designs.
Alongside these iconic names are those of Fernand Léger, Joan Miró, Roy Lichtenstein, Andy Warhol, Banksy, Jeff Koons, Shepard Fairey, and many more.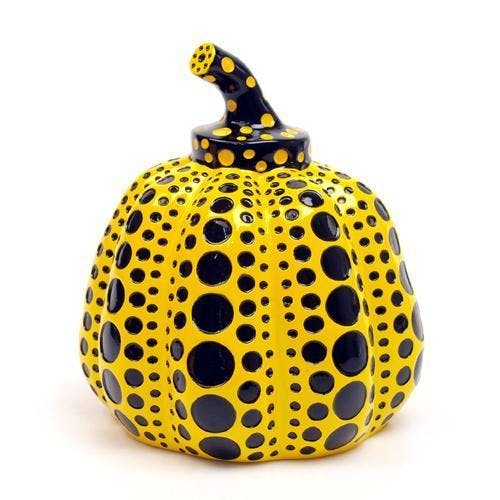 When it comes to Yayoi Kusama (b. 1929), the Japanese artist is renowned for her bold colors and vivid designs, including polka dots, and of course, her love of pumpkins.
With near anthropomorphic presence, Kusama's pumpkins exude humor and warmth. This resin pumpkin in yellow and black from Alyes Auctions is part of a limited edition of few hundreds released by Yayoi Kusama Studio in 2004.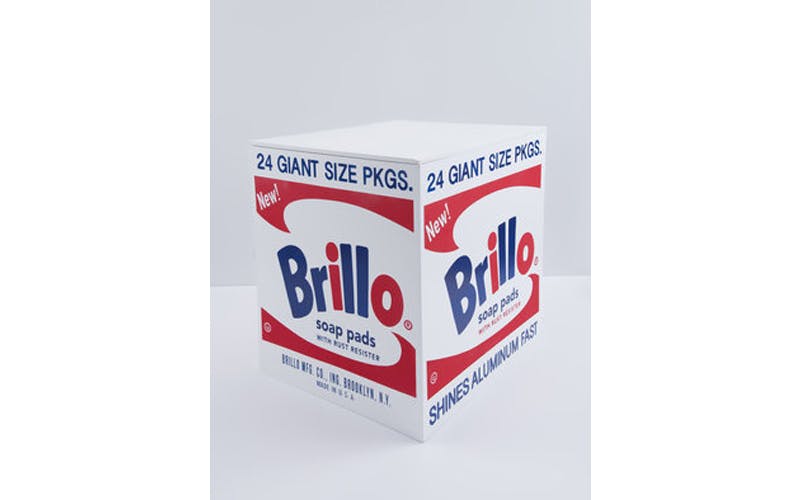 The pumpkin to Kusama is what a Brillo box is to Andy Warhol (1928-1987) – an everyday object elevated to the realms of high art, admired by many in the confines of a gallery. These types of works serve as critical lessons in terms of sculpture and what can be considered 'art'.
This particular Brillo Box is in mint condition. It forms part of an edition of 500 from 2016.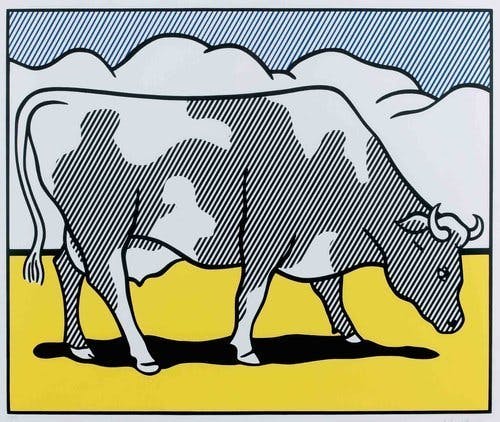 This black, yellow and blue Cows Going Abstract lithograph is exemplary of Roy Lichtenstein's (1923-1997) prolific American comic book style of pop art: it features thick, inky black outlines and shading, stylised features, sparse detail and blocks of dominant colors.
It has to be said, the lithograph would pair well with Kusama's yellow and black pumpkin. A perfect duo for any home.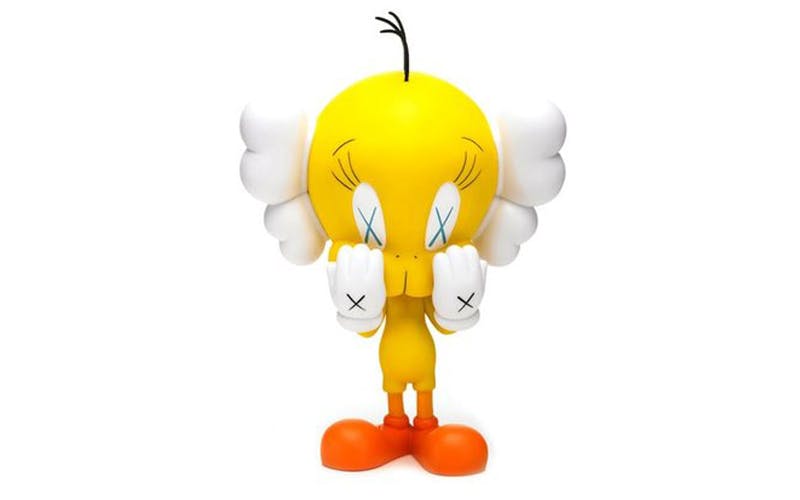 Without question, Alyes Auctions presents all the fun there is to be had in art and combines it with an affordable price tag. Get in quick: on or before 29 September.